Adam Dewey's involvement with bluegrass music dates back some 25 years. In that time, he has developed an exciting, creative style on the mandolin that complements a strong, expressive voice and galvanizing stage presence. On stage, whether singing, playing or M.C.ing, he is unquestionably at the center of the Crazy Creek sound and style.

Brian Clancey has been playing guitar and singing since the age of six and has been on the Boston bluegrass scene for the past ten years. He has played with bluegrass band Rye Whiskey and plays with Spirit Fiddle, an acclaimed duet that has recorded two well-reviewed CDs and performed numerous times at Boston's Museum of Fine Arts. Brian's driving rhythm guitar and mastery of Scruggs-style fingerpicking sets him apart among Boston-area guitar pickers.




Joe Singleton has been singing professionally for over a quarter of a century. His high, lonesome and powerful tenor voice is a focus of the band and a major component of Crazy Creek's authentic traditional sound.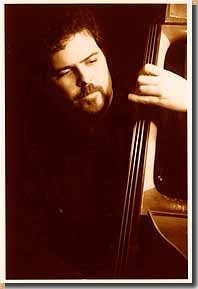 Bradd Wheeler builds that deep groove and keeps Crazy Creek tight with some of the most solid bass playing anywhere in the New England bluegrass scene. He also contributes his bass voice to the band's quartet numbers.

A long-time veteran of the Boston bluegrass scene, 2002 and 2003 New England bluegrass banjo champion, 1983 New Jersey bluegrass banjo champion and six-time winner of the Lowell, Massachusetts banjo contest, Rich Stillman has been playing banjo for over 25 years and has performed and recorded with bluegrass bands Southern Rail, WayStation, The Jersey Travelers, The Bogus Family, and Adam Dewey and Crazy Creek. He has also appeared on recordings by folk performers John Michaels and John Burrows.